U14 Summer Slam

U14 Summer Slam
13th-15th June 2014, Stirling
News Report
DUBLIN takes home the FIBA U14 International Summer Slam Trophy
15/06/14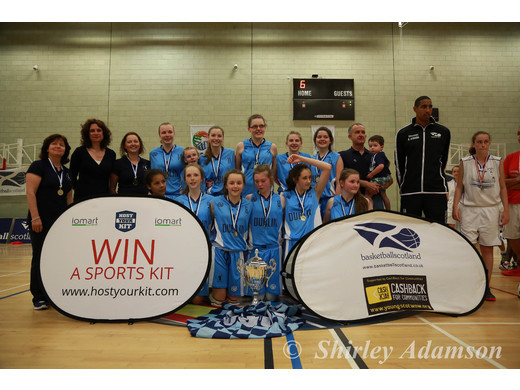 The first quarter started off with both teams scoring well within 4 minutes Roquetas took an early 10-6 lead. Dublin went on a 5-0 run to take the lead 11-10.Both teams then settled into the game defensively both making stops with both teams only scoring one basket each over the next 4 minutes and making the score 13-12. Dublin set up in a full court press which upset the momentum that Roquetas had gained and allowed Dublin to stretch their lead 22-14.
Dublin continued to score well in the second as they extended their lead to 10. After a technical foul on coach of the Roquetas Dublin added another point as the score was 25-14. A very physical quarter was eventually won out by Dublin as they held the lead going into half time 32-17.
In the 3rd quarter Dublin started off strongly as they outscored Roquetas 6-2 in the opening minutes. Just under 5 minutes to go and Roquetas called a timeout as Dublin took a 26 point lead. Dublin continued to control the game taking a commanding 30 point lead.
Through the first 5 minutes of the 4th the game went back and forwards with no one really taking control, Dublin up 32. With 2 minutes remaining in the game Roquetas brought the game back to 30. A run by Roquetas in the last minute and a half as the final score was 65-44.
Follow the league to get the latest news and results straight to your email