U14 Summer Slam

U14 Summer Slam
13th-15th June 2014, Stirling
News Report
Dublin U14 Girls 70-56 CD Roquetas U14 Girls
13/06/14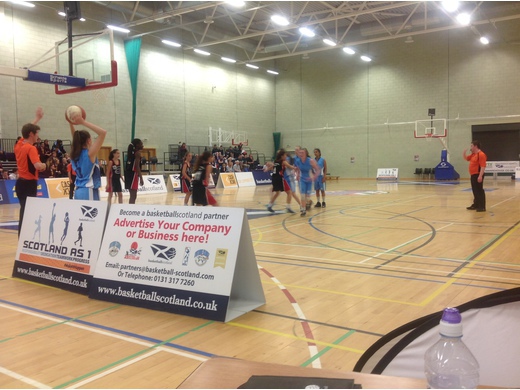 Dublin Girls were the first to come flying out of the blocks in this one as they sailed into a 10-1 lead early on in the 1st quarter. They continued to assert their dominance over Roquetas into the 2nd but late on Roquetas came back at them to narrow the gap to 32-29 at the half-time interval.
The 3rd quarter was once again a close affair but despite Roquetas best efforts Dublin managed to hold on to their lead going into the 4th where they regained control of the game and saw it out as worthy winners with a 70-56 scoreline.
Ella McCloskey led the scoring for Dublin with 24 points while Laura Velasco of Roquetas led the game with 26 points.
Follow the league to get the latest news and results straight to your email