U14 Summer Slam

U14 Summer Slam
13th-15th June 2014, Stirling
News Report
Kieron Achara lends support to new generation - FIBA U14 International Summer Slam
13/06/14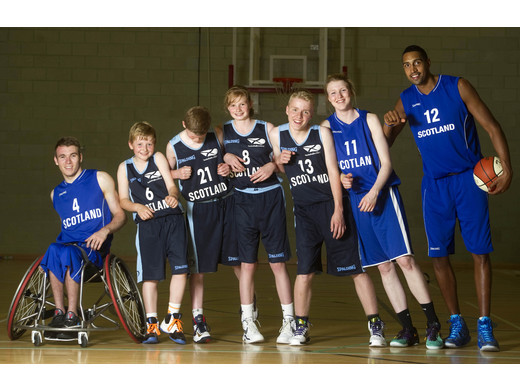 Kieron, who was part of the British team at the 2012 London Olympics, will be the ambassador of the FIBA U14 International Summer Slam taking place at the Peak this weekend in the hopes to inspire the Scottish youngsters whom will be going head to head with teams from Ireland, Northen Ireland and Spain.
Kieron will be opening the tournament on Friday night and also be supporting the tournament official sponsor presenting the trophies to the winners of the weekend long event. When asked about his involvement with the event, Kieron said:
"I'm very happy to be involved with Summer Slam. I am proud to see the youth of Scotland take such an interest in basketball and I'm motivated by helping the young, enthusiastic players on getting to an elite level of play."
Kieron, a Stirling native, who began his own career with Falkirk Fury over a decade ago before turning pro in 2008, was the youngest player to ever represent Scotland as he took part in the FIBA Europe Promotions Cup. Currently playing his trade in Italy with S.S Felice Scandone (sponsored name Sidigas Avellino) he mulled over the significance of the youngsters having the opportunity to compete at an international level at this age group.
"Tournaments like this are very important. It allows Scotland the opportunity to compete and build alliances with other countries. It gives players and coaches a chance to see other styles of basketball and gives you a good measure on where we stand with regards to international basketball. Finally, it gives Scotland a chance to showcase that basketball is developing at a fast rate and we are ready and willing to compete with other countries."
As part of FIBA U14 International Summer Slam 2014, the schools that have been credited as Champions of School Basketball will be presented with their award by Kieron Achara and Jane Robertson representing iomart. The icloud company is donating a team kit for one of the awarded Champions of School Basketball 2014.
The FIBA Europe U14 International Summer Slam 2014 in association with iomart will include the FIBA U14 Summer Slam and Scotland Senior Men appearance at The Peak at Stirling?s Sports Village, next 13-15th of June 2014.
This tournament offers these young Scottish players a great level of competition to acquire international experience in the basketball court at home. The FIBA U14 Summer Slam receives this year 4 female sides and 4 male sides from Ireland, Northern Ireland, Spain and Catalonia.
The schedule is available in the official tournament page. Please note the schedule is subject to changes.
Scotland fans will have an unique opportunity to meet our Scotland Senior Men players, show them our support and watch what they can do on home ground before the team travels to Gibraltar, next Sunday 15th of June at 5:45pm as part of the FIBA Europe U14 International Summer Slam.
Glasgow Rocks , GB and Scotland star Gareth Murray will join the Scotland team for this occasion. The Scotland Team will be divided in blues and whites for an exciting showcase game, come down to The Peak on Sunday, choose your side and support! #scotlandas1 #support
Join the event in our FACEBOOK PAGE and get your tickets as soon as possible with special Member discount 50%!
Tweet and Instagram your pictures ? Tag #FIBAU14SummerSlam #Scotlandas1
Follow the league to get the latest news and results straight to your email