U14 Summer Slam

U14 Summer Slam
13th-15th June 2014, Stirling
News Report
N. Ireland win Plate Final at Summer Slam
14/06/14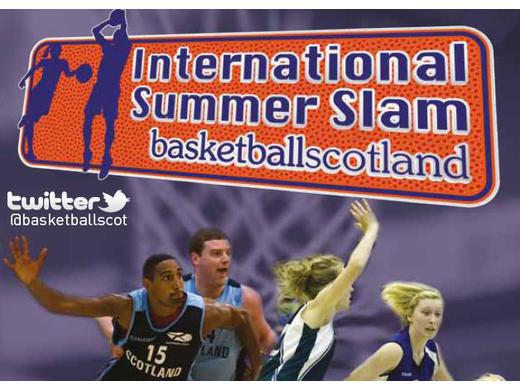 In a game that both teams came roaring out of the blocks it was N. Ireland that raced into a 12-3 lead with Christopher Fulton in sparkling form. Linense managed to hold on to N. Ireland with a few points from the line but ultimately the Irish lead was 23-9 at the end of the first quarter. A display of patience and organisation.
Second quarter was a more cagey affair than the first as both teams looked to get control of the game with the N.Ireland team still holding the lead over Union Linense at the half way point with some great defensive press and clinical finishing on the backboards, 9-23 at the end of the 1st quarter.
With N.Ireland holding a comfortable lead at the beginning of the second quarter, they looked to control the game with some possession basketball and cheered on by their under 14 Girls in the crowd managed to extend their lead to 15-30 mid way through the quarter. Linense with some nifty shots managed to get a run of consecutive baskets. N Ireland with some great hussling forced a number of turnovers from Linense, in which N Ireland capitalised on with some nice finishing to extend their lead and finish the 2nd quarter in the lead. 18-37
Third quarter started as the first two, fast paced, but neither team could capitalise, both teams defending strong. Linense pushing the offence and getting rewarded with consecutive baskets. mid way through the quarter and N Ireland pressing, strong rebounding in both defence and offence extends their lead with some great passing between Peter Corr and Brian Lynn. 24 - 45. N Ireland taking control at the end of the 3rd 26-55.
Fourth quarter started with Linese creating a nice team play which was rewarded with a nice 3 point shot from Alvaro Galvez. N Ireland continued their control of the game with some great passing and reading of the game which resulted in consecutive baskets. midway through the quarter 32-68. Linese still persisting and Jesus Ruiz shoots for 3. 37-75 Final Score!
Follow the league to get the latest news and results straight to your email