U14 Summer Slam

U14 Summer Slam
13th-15th June 2014, Stirling
News Report
Talking with Scotland Boys
04/06/14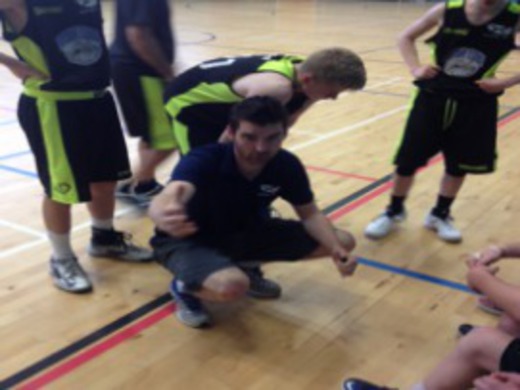 The FIBA Europe U14 International Summer Slam 2014 in association with iomart will include the FIBA U14 Summer Slam and Scotland Senior Men appearance at The Peak at Stirling's Sports Village, next 13-15th of June 2014.
We had a chance to chat with Jack Burgess, our Scotland U14 Boys Head Coach, to get some insight regarding the squad and the upcoming tournament.
How is been the journey so far?
The journey has been very enjoyable. I have enjoyed helping the players develop and come together as a team! It has also been a great learning experience for my coaching, working along side Miquel.
Which are the key points you would like to highlight about the team's progression?
Since it is a development squad one of my main focusses has been on developing the skills of the players. As a team the main things we have been working on is ball movement and spacing so that we can create space to attack the basket.
The Summer Slam teams have been finally announced, how do you approach the upcoming tournament? What's your focus on the next training sessions?
The line up for summer slam 2014 looks very strong indeed! It will be a great opportunity for the players to compete against players their own age from different countries. We know that the Spanish teams will play a very up-tempo style and look to press the ball full court, so over the next 3 sessions we will try to prepare the players for that pressure. However, I also believe that we have a team that can cause anyone problems so all the games will be interesting.
Some though competitors, what do you think will be the team's main challenge? How are you going to overcome it?
Like I said above, I think the main challenge will be the speed and intensity of the defence. We will work on that in training and hopefully we will be able to handle it!
What's the philosophy behind the team approaching competition time?
The philosophy of the team has been the same throughout the programme. We wan to help the players develop as basketball players and as a team we want to push the ball on offence and play strong defence. Most importantly, I want the players to really enjoy the experience!!
We assume you are looking forward to the FIBA U14 International Summer Slam, can you tell us why and what are your expectations?
I am very much looking forward to summer slam. I always enjoy basketball and I look forward to seeing all the work we have put in on court! I expect the games to be very tough, but it will be a great experience for everyone.
The provisional schedule is available in the official tournament page. Please note the schedule is subject to changes.
Join the event in our FACEBOOK PAGE and get your tickets as soon as possible with special Member discount 50%!
Tweet and Instagram your pictures ? Tag #FIBAU14SummerSlam #Scotlandas1
Follow the league to get the latest news and results straight to your email